Officers, Board & Directors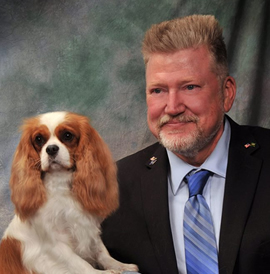 President
Richard Marquardt
My wife and I joined Packerland Kennel Club in 2009 with her smooth collie, Charly, and my Standard Poodle, Abby. We obtained CGC titles on both dogs, Rally Excellent Advanced titles on both dogs, a CD on Charly and a CDX on Abby. Over the next 6 years we put 34 titles on our dogs, including 15 conformation titles up to and including Bronze Grand Champion. As well as Rally Titles up to Rally Advanced Excellent and Obedience Titles up to CDX. We are very active members of our Regional and National Cavalier Club and enjoy working with all the members of Packerland Kennel Club.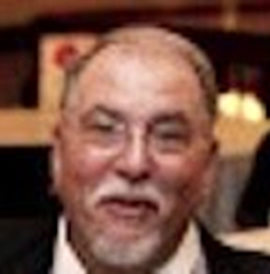 Vice President
John Heyn
My wife Daria and I breed, show, train, and hunt curly-coated retrievers.  We got our first curly in 1995 after I retired as head football coach (I taught football and coached English) and finally had time to hunt in the fall.  Although I bought him as a hunting dog out of the end of the litter, as part of the contract to buy the dog I had agreed to take him to the national specialty in Georgia as a pup. He went Winners and I eventually campaigned him to No.1 dog all-breed.  In the past we have had brits, a weimeraner, Staffordshire terrier, and Deutsch Langhaar.  Currently we have two liver curly bitches, Rory and her daughter Lena.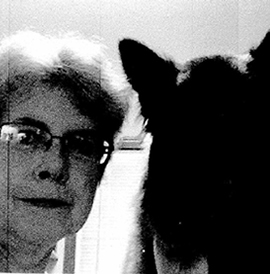 Treasurer
Debbie Austin
I have been a member of PKC since 2005 . Fersonally, I have been active in the sport of dogs since 1972 of which I started with a Rough Collie in obedience. ln 1975, bought my first Belgian Tervuren, and in 2013 I got a Belgian Sheepdog. I am an active exhibitor in conformation, obedience, rally, agility, herding and tracking. Plus, I have tried Barn Hunt and lure coursing. Also, have had dogs who were group winners in the USA and Canada, a H|T-obedience in USA and Canada, a HIT on sheep, and multi-specialty BlS, as well as all breed 0/H BiS. Currently, I am Agility-Summer trial chair, treasurer and agility instructor.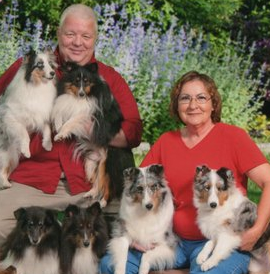 Recording Secretary
I have been a member since 2003. I am currently training 5 of my Shelties in different levels of Obedience, Rally, Agility and Conformation and my dogs and I have titled in all these venues. I came to Packerland Kennel Club 11 years ago with two little Shelties that I wanted to train to sit, down, and come when called. It took me about 2 classes to be bitten by the "bug". I am so thankful to the Club Members for their support and encouragement through all these years.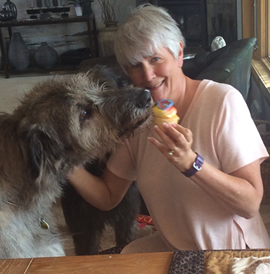 2017-2018 Board Member:
Mary Jones
.I've been a member of PKC for three years & have had dogs my entire life. Currently my husband & I share our home with "the boys".  Clancy & Hadrian are Irish Wolfhounds & Jack is an English Mastiff. Besides basic obedience, which is essential for a dog that will outweigh you, we also participate in conformation & just started agility class. Clancy has earned his CGC, breed championship & rally novice titles. Hadrian has earned his CGC & we're working on his breed championship. We are also active in the Outreach program.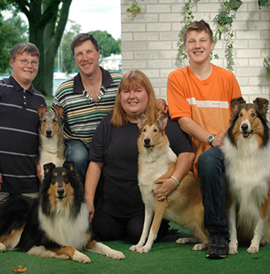 2017-2018 Board Member
Cheryl Sulewski
My family has been a member of Packerland Kennel club since 1999.  I joined the club with an emphasis on the performance venues. I got my first collie in 2000 and have never looked back.  We breed and show both varieties of  collies and have campaigned top ten smooth collies for many years.  We compete in conformation, obedience, rally, and agility.   I have been a member of the Collie Club of America and the Northern Wisconsin Collie club since 2001 and have held offices in the Northern Wisconsin Collie Club and and have been a committee chair in the Collie Club of America.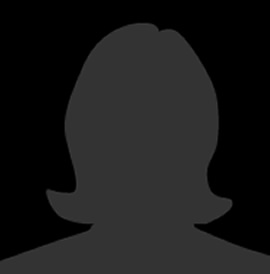 2017-2018 Board Member
Cheryl Bublitz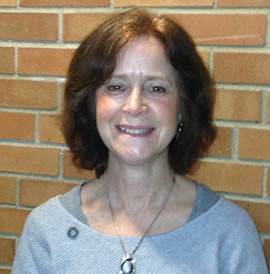 PawPrint Publisher
Lynn Des Jardin
I have been a member of PKC since 2012. I currently have two Shelties and co-own another one with my mom. I've trained in Obedience, Rally and Agility with 'my girls', earning a few titles along the way. I hope to add more titles to our collection in the upcoming years.
When PKC was looking for someone to take over the monthly newsletter for the Club in 2014, I volunteered to take on the project and have been the editor since May of that year.
I have met some amazing new friends since joining PKC and look forward to meeting even more!